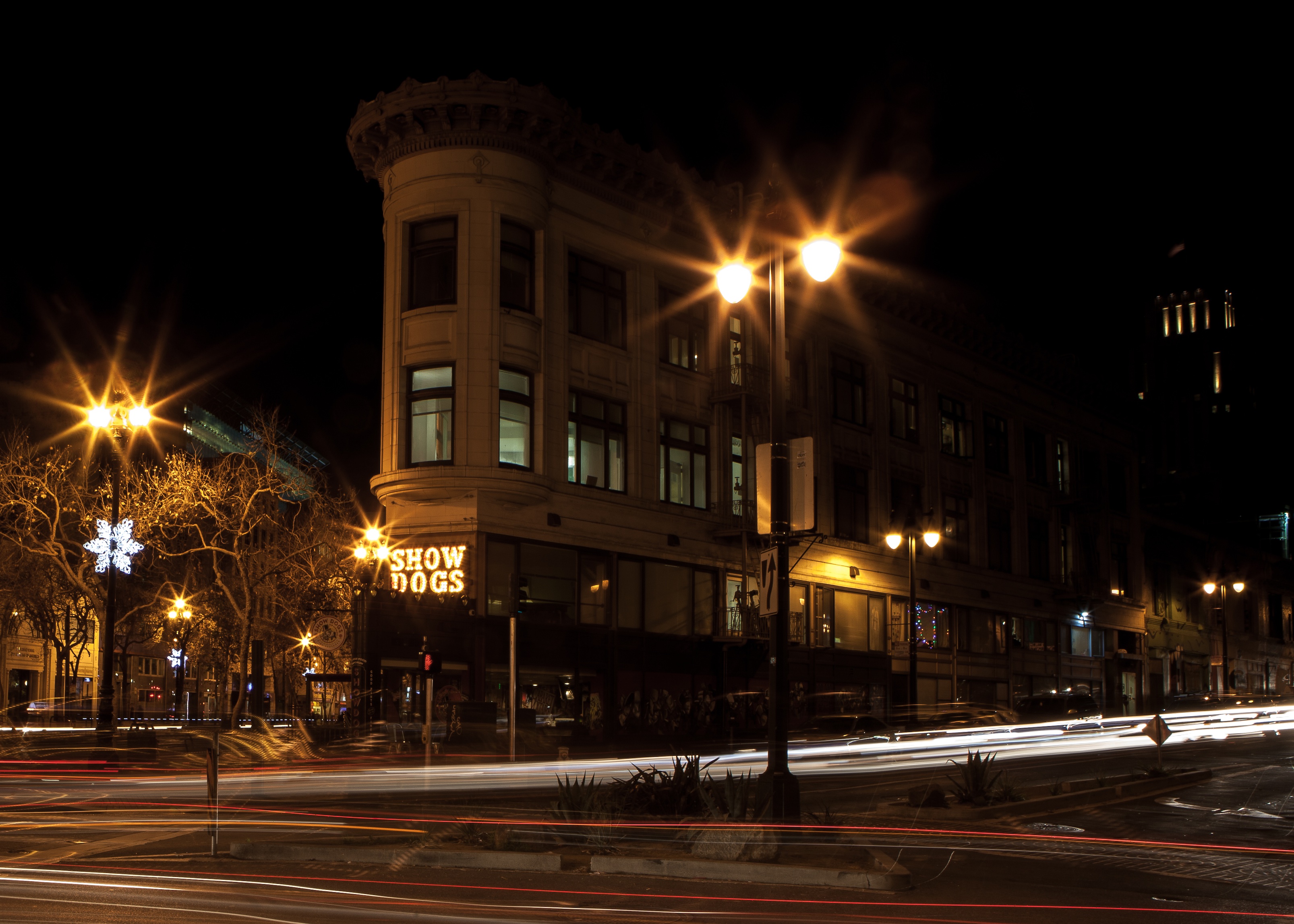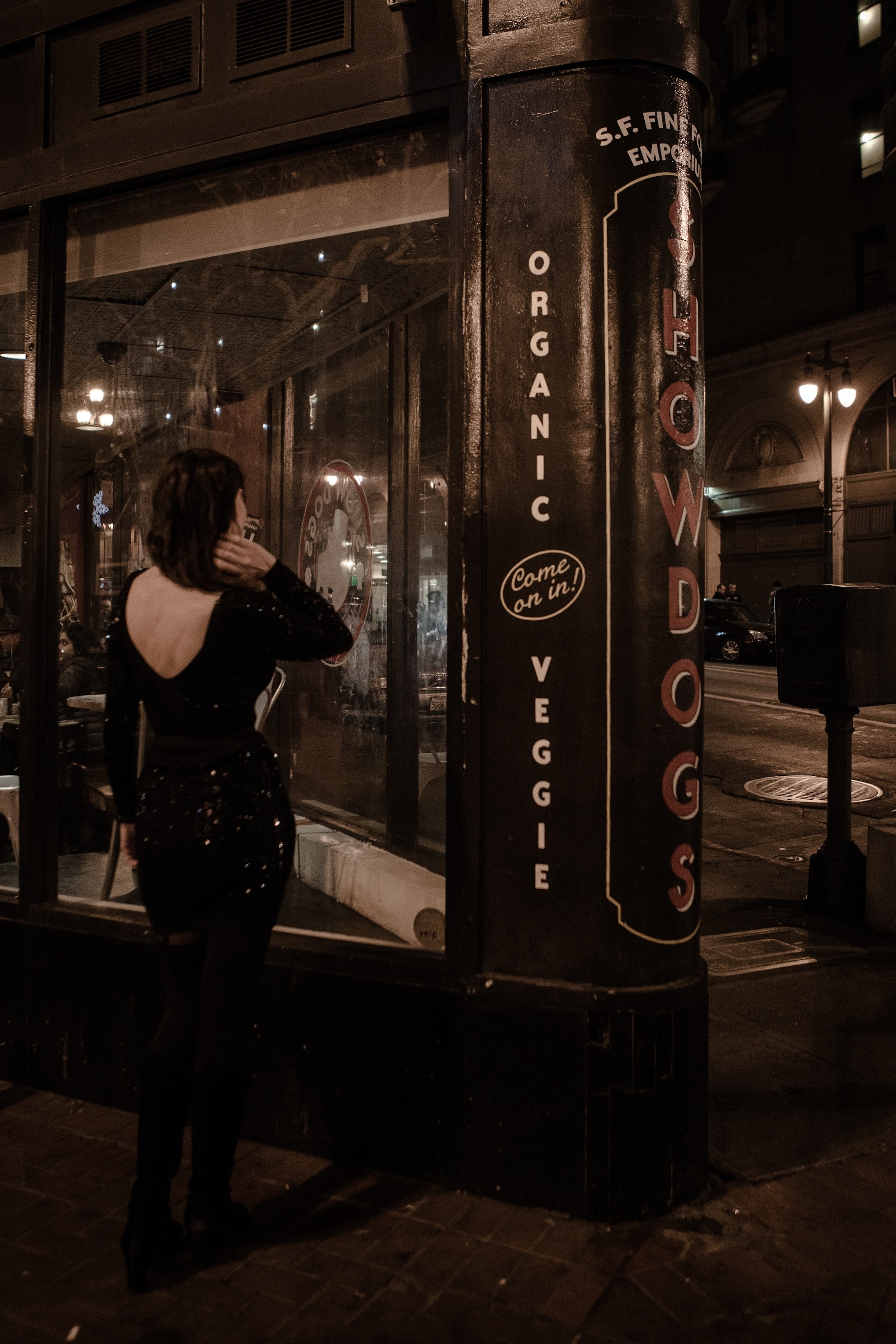 Sitting at the corner table of my friends restaurant Show Dogs, watching the wild street life at the corner of Market and Golden Gate Ave., I remembered another wild scene, happening in the same building. I am talking about the morbidly beautiful cult movie, Interview with the Vampire, which begins with the camera sweeping over nightly San Francisco Bay, traveling down Market, following street life like a hunter following his prey, and then finally zooming in on a top floor window at the St. Martin Hotel. We are drawn into the dark, sparsely furnished room where Louis de Pointe du Lac, a gloomy gorgeous vampire, portrayed by Brad Pitt, is spinning his 200-year-life story to journalist Daniel Malloy.
The Flatiron Victorian building, known for the fictitious St. Martin Hotel to classy vampires and to foodies alike, also features the Show Dogs restaurant. They all come to find substance at this artisan's hot dog place, where you can sink your teeth into the most delicious wild boar sausage, accompanied with poached cherries in red wine. Imagine little Claudia, after her first bite, saying, "I want some more."
Of course, my little darling, then you shall have it.
Foreign Cinema owners and chefs, Gayle Pirie and John Clark, opened Show Dogs four years ago, serving delicious, locally-made sausages and other fine foods accompanied with locally brewed beer.  You can also order a glass of deep, red wine — and all that just a few floors below the room where I imagine that my favorite vampire is to this day still telling his fabulous stories.