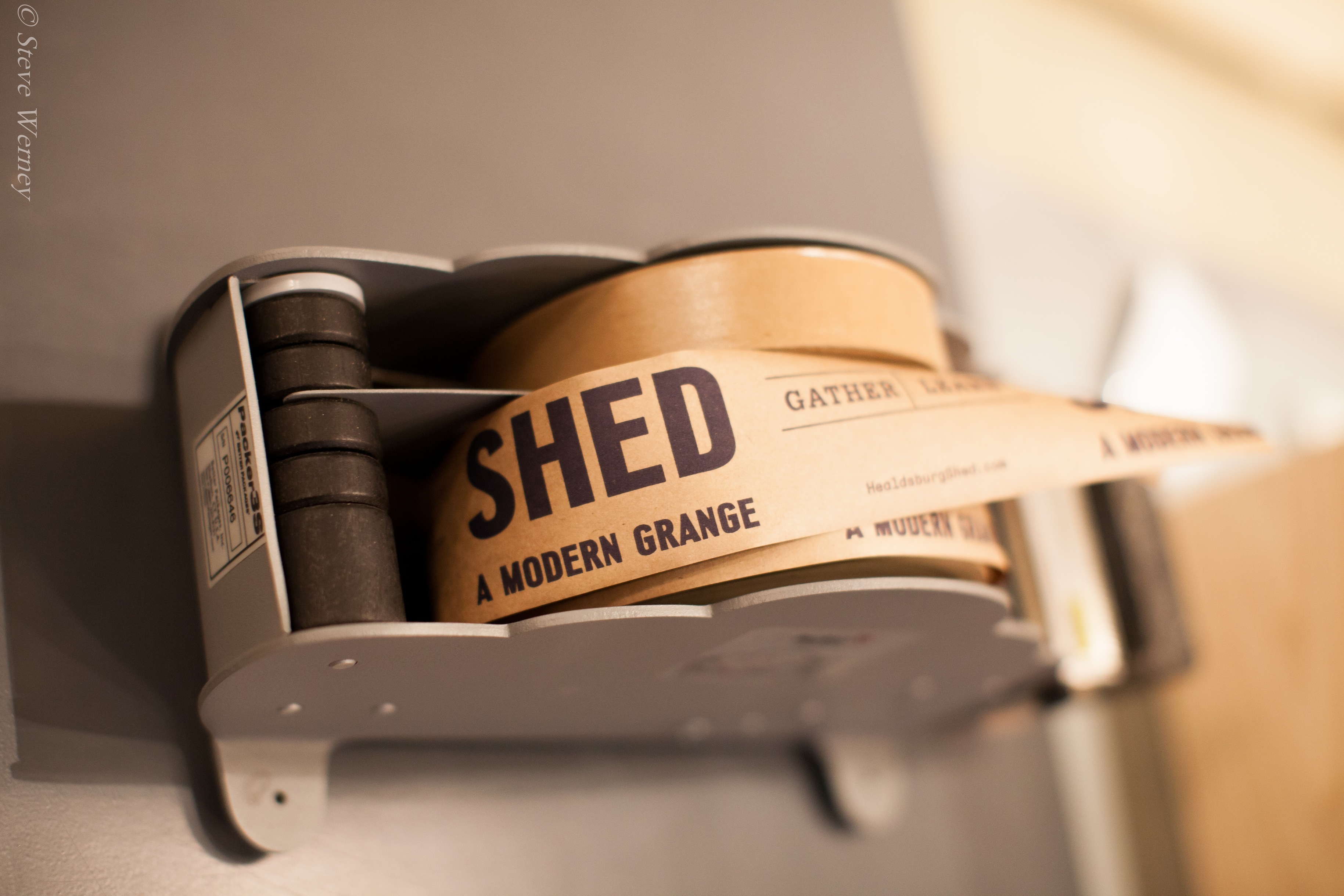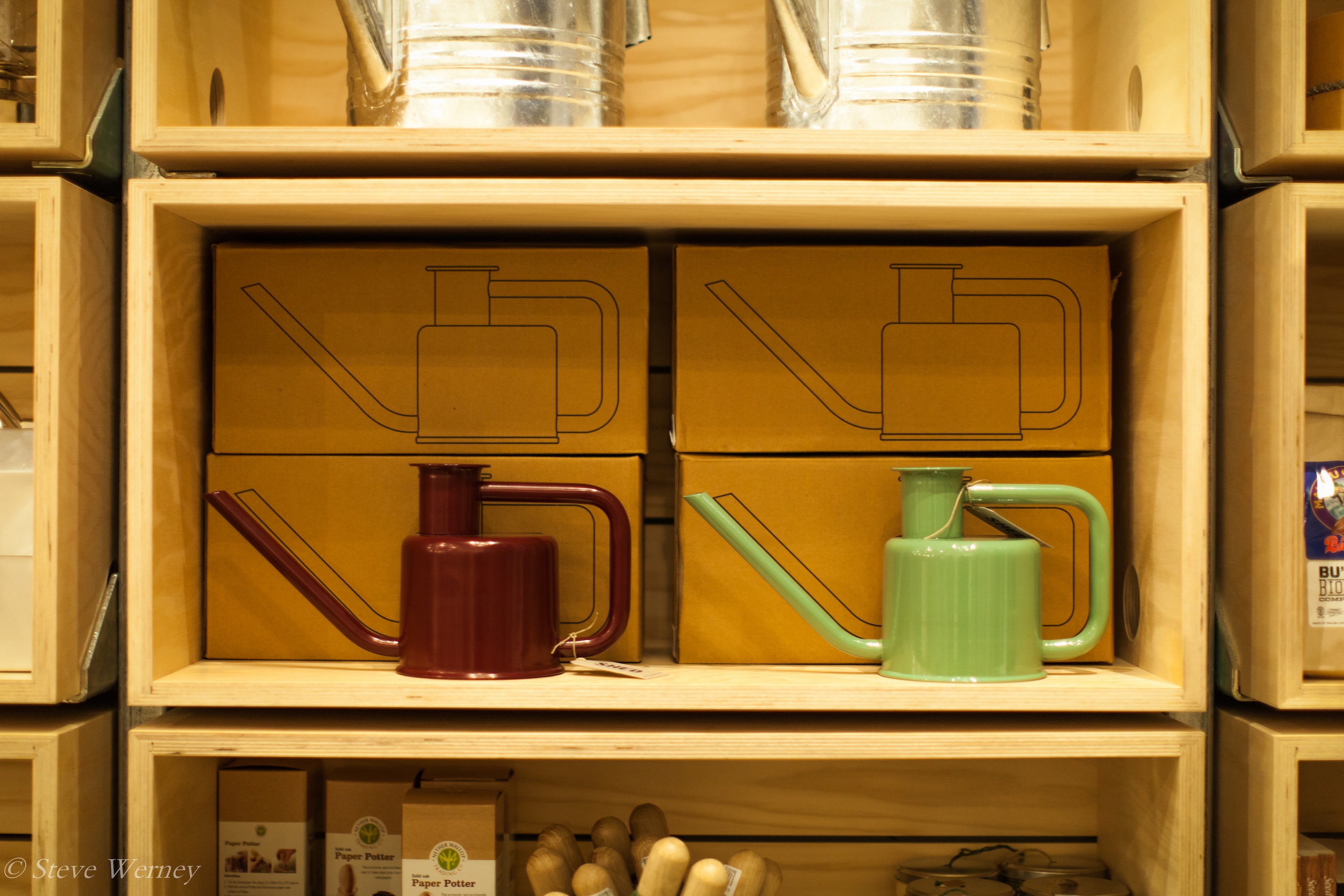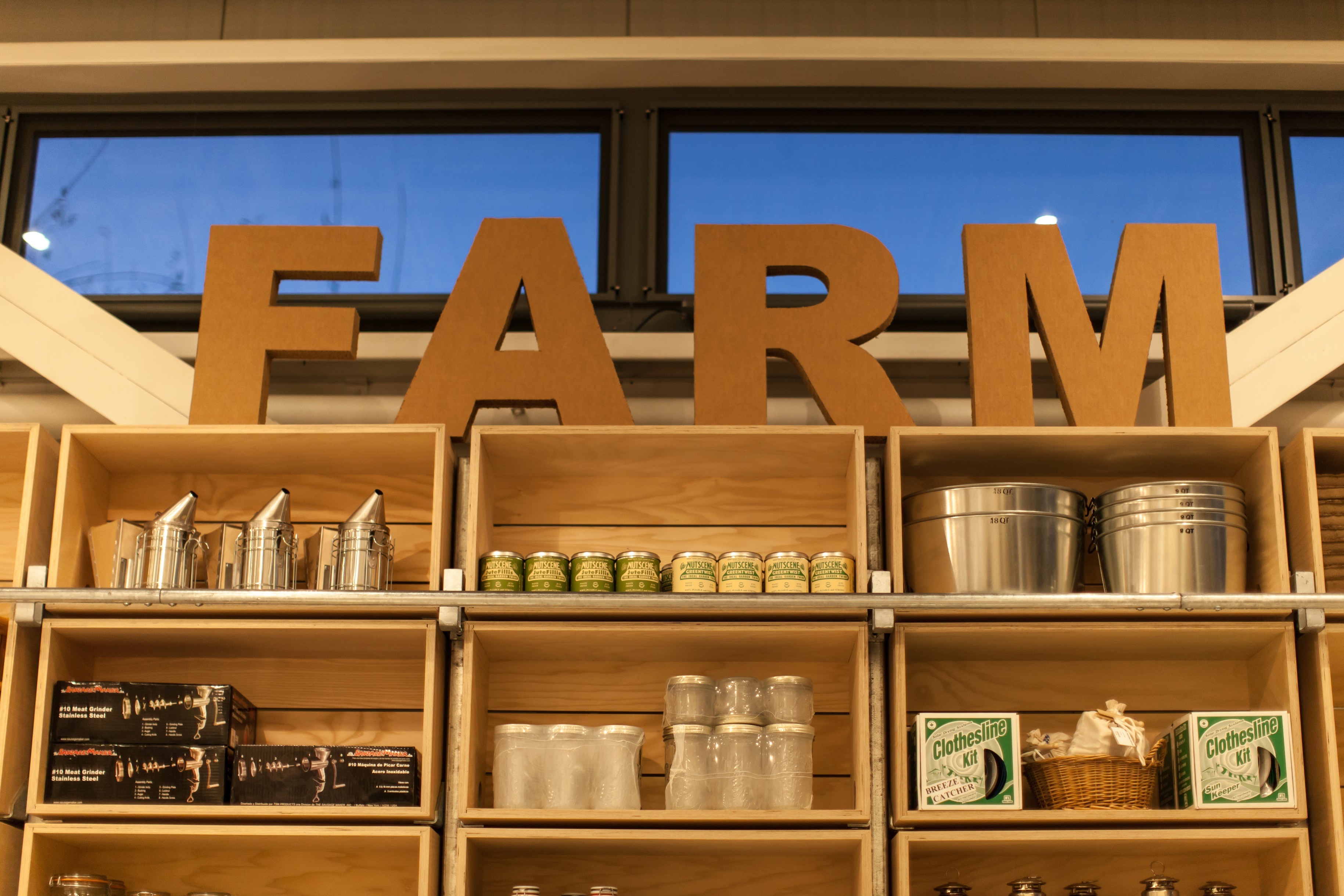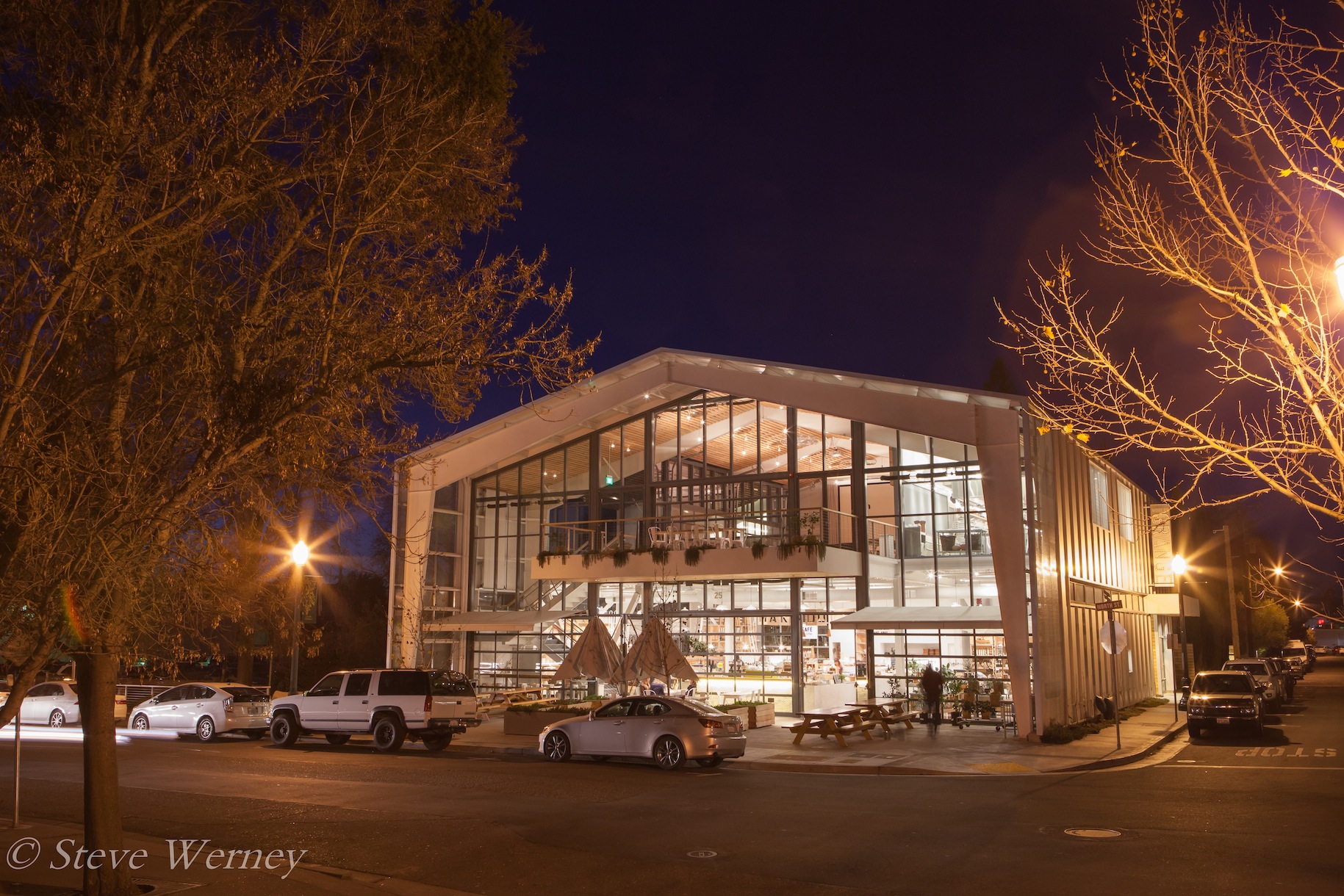 Friends are the most valuable possession, are they not? They may take you on some grand adventure, whether to a place or a state-of-mind. Or else they teach you some trade. One of those is my friend Jerry Doyle who taught me how to apply and preserve finishes on different surfaces. Just now he's restoring one of the oldest houses in Healdsburg.
On one of my visits, he introduced me to Cindy Daniels who, with her partner Doug Lipton, own The Shed, a market and community gathering place. It's a celebration of food's journey from field to fork, and a place where you meet a friend, sit in on a lecture, languish over a perfect expresso or a delicious lunch made from local ingredients. And then, you can shop for traditional hand-forged gardening tools and a very tasteful choice of cooking equipment.
The food is carefully selected, and the shelves stocked with the best spices, pasta, aging cheeses, and smoked fish. You can even buy salt from Slovenia, which of course is dear to my heart. There's a story here, which involves Maria Teresa — who ruled the Hapsburg Empire for four decades, married for love, and had 16 children. She was known for her reliance on diplomacy and government reform. She also built a railway line from Vienna to Trieste, in large measure to secure this specific salt; now you can get it at the Shed.
The building itself, stands in the shape of a modern, very minimalist barn made of glass and recycled steel. It was designed by Jensen Architects. Inside, everybody tends to gather in the kitchen, which has a very homey feeling and is anchored by a wood-fired oven. Thick Carrara marble slab tables are a vision of minimalistic sturdiness and enduring character. I love the feeling of cold marble, set against warm, wood counters.
Close by is a zinc-covered Fermentation bar where you can order everything fermented. And here is one more surprise I love: glass funnels used as light fixtures over the bar. The second floor offers an open spacious meeting room, known as the Grange, where the Sunday suppers, music, films and lectures bring the people of Healdsburg together.
Among those who inspired the Shed is the poet Wendell Berry with the quote: "An agrarian mind begins with the love of the fields and ramifies in good farming, good cooking and good eating ."