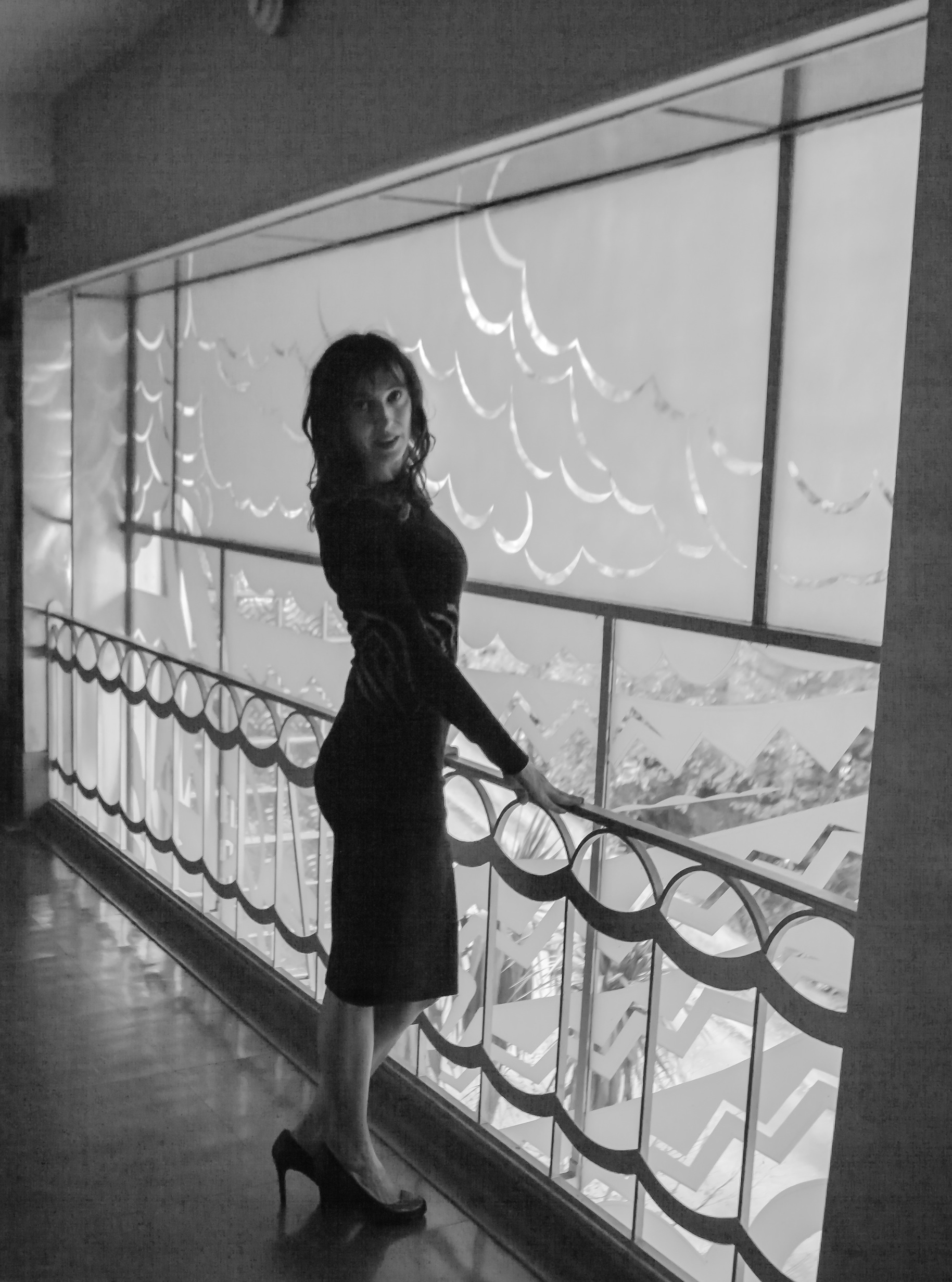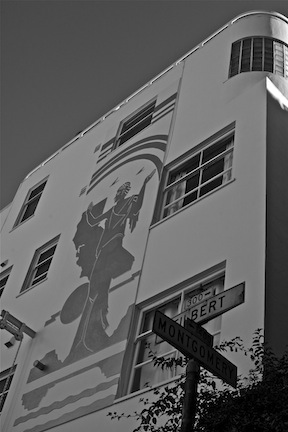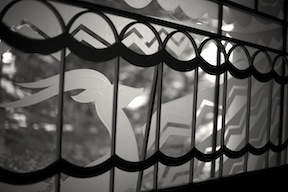 One of San Francisco's signatures is its Victorians, but the Malloch Building, at 1360 Montgomery St. on Telegraph Hill, is an unexpected match to the city's esthetics.
I became acquainted with this Art Moderne-Style building while working on a remodeling project for a client, who, just like the Lauren Bacall character in Dark Passage, owns a stunning, very chic apartment in the building.
Everywhere you look there's an abundance of curves, everything flowing round and round: the dining room is round, the Art Deco fireplace is round, even the light seems rounded, coming in indirectly, through floor-to-ceiling windows, which, as you might imagine, offer unparalleled views of the Bay, with Yerba Buena Island in the backdrop.
Every element in the building reflects the Streamline Art Moderne style, including a trio of silver sgrafittos by Alfred du Pont. All the details have been preserved exactly as they were when the building opened — in 1937 — including an elevator encased in a backlit glass brick shaft. At night, as it comes up to get you, you have the sense of rising liquid silver.
An open-air lobby appears tropically lush and green with monstera leafs, framed by etched, sandblasted windows, and the art deco geometric images of clouds. You can still admire the same etched-glass windows and stylish railings just as they appeared in the film, and as Bacall lead Bogart up to her 3rd floor apartment, for 'the kiss.'
Such a perfect contrast — the mid 20th century, sleek all-white moderne interior serving as a backdrop to one of the great examples of film noir. And no wonder that that famously stylish Humphrey Bogart took his refuge in apartment No. 10.