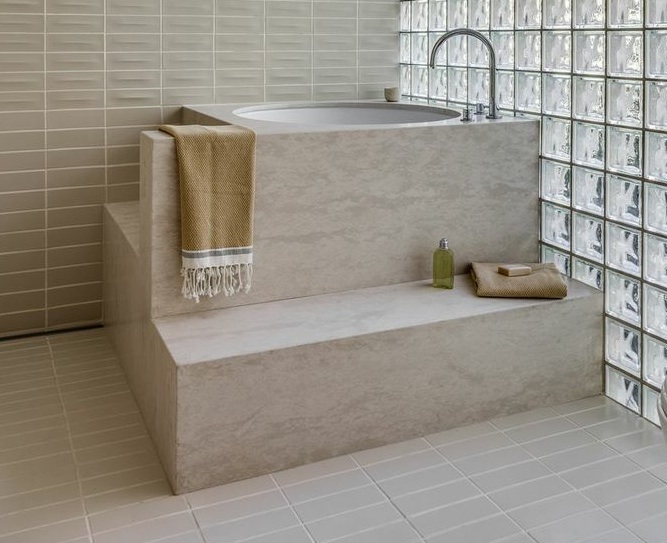 It's the place to cleanse and purifty, to recast ourselves, to begin and end the day.  Our most private refuge.  Hence, the need for design that is at once practical and dreamfull.
Tile is at the core. For my clients I often use the selection offered at a company in Sausalito, Heath ceramics, which was founded in 1948.Their tile and tableware is still made in small runs on the original premises in Sausalito factory
I am taken by the unique natural look they get using a hand-glazed technique.
For a bathroom I did recently in the Peninsula, I chose a very pale color of canvas. I accented one wall with a wide, bold strip of crease-out tiles, which suggested an art piece. I put a Japanese soaking tub in one corner is surrounded with bold limestone slabs, which gives the sense of a well. Across is the vanity, hand-made from a silky English sycamore maple. The vanity is topped with a perfectly round sink with the gentle thin walls, illuminated by two pendant lights, delicately shaped as rain droops.
The theme is naturally water, the symbol of both purification and life.