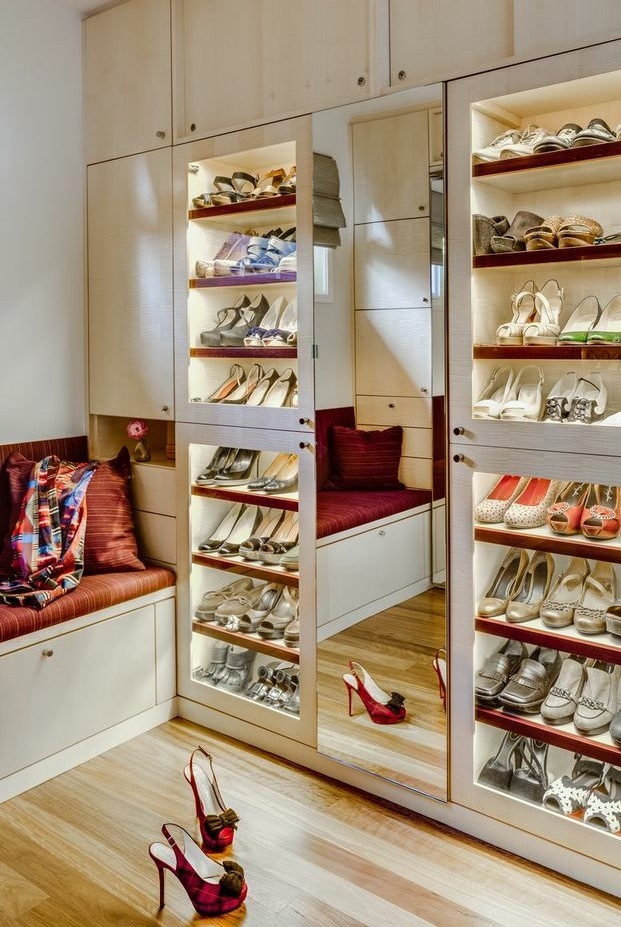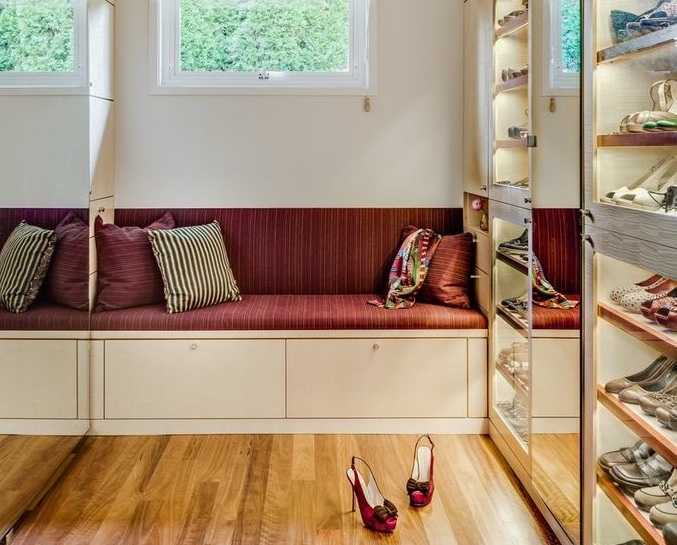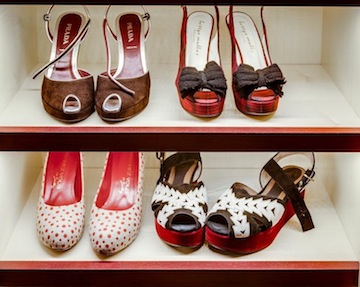 Behind the closet door.  Secrets of the universe. The real diary….And I marvel at all those dresses, all those 'me's.  Shoes and belts and scarves, this and that, put on or taken off with an identity of the moment. And there are dresses in there that caused great commotions.
Every dress, every pair of shoes has its own story; The time she was lost in Venice, and could have cared less. The time she spilled ice cream down the front, on that hot moony night in Manhattan.  The great wines, the foreign smells. The restaurants those dresses have known, the streets those shoes have walked. And always the thought of what she'll look like, how she'll be wrapped, how she'll unfurl…
All those visions of women's dearest possession in one place: a closet. …..
As a designer I love big closets, where dresses can breath. Where eyes can linger. Recently, I designed a closet for sophisticated client who spends her life helping others. And so her closet is more than a storage space, is the space, that is just about her. It's the space where her eyes can rest on silks, chiffons, linen summer dresses or on warm cashmeres for the winter.
I chose silky, refined blond English Sycamore wood for cabinets, sophisticated and soft, not to disagree with the colors of the fabrics.
Over the cabinets slides a large barn door-style sliding mirror with stainless hardware adding just the right portion of masculinity to what is an intimate woman's space.
The shoe cabinets are custom-made from the same English Sycamore wood; the ends of the illuminated shoe shelves with the hidden strings of a leed lights are accented with the 2" ribbon of a purple heart wood, beautiful and rich echoing the antique plumpish rug and the colored upholstery on the custom made bench, a place to sit an ponder the day's sartorial decisions.
All very natural,with a little touch of surprise and mystique. Just like my client.